Overbite Correction Explained
---
Jaw Alignment and Bite Correction without Surgery or Braces
Santa Monica • Beverly Hills • Los Angeles
Face Lift Dentistry®, Dental Facelift®, VENLAY®, JawTrac® are Registered Trademarks of Sam Muslin DDS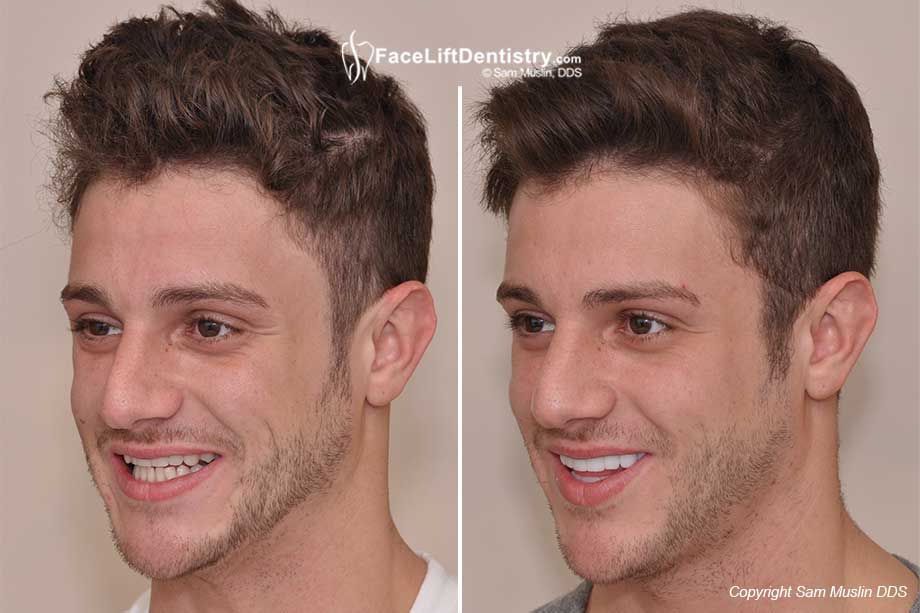 VENLAY® Bite Restoration delivers predictable overbite correction and optimizes the jaw position and facial profile without the need of surgery, braces, or even grinding down healthy teeth enamel.
VENLAY® Overbite Correction Without Surgery, Invisalign® or Orthodontic Braces
One of the latest developments in overbite correction is with Face Lift Dentistry®, JawTrac® and VENLAY® restorations because the treatment is non-invasive, non-surgical and does not require grinding down your healthy tooth structure. The treatment can be completed in just two visits, two weeks apart that can improve the shape of the patients face. The new age of dentistry is the concept that bite correction is the ideal way to remove years of aging and improve the shape of the patient's face and facial profile.
Deep Overbites and Small Looking Chins
Most patients with a deep overbite have small looking chins. The chin is pushed back by the bad bite, which makes it look smaller than its actual size. Deep overbite correction or treatment is generally needed when the upper teeth overlap the lower teeth, and the lower jaw is pushed back towards the patient's ears. When the jaw is pushed back, it also closes too far, making the chin look small. The patient in these pictures has a small looking chin and a less than ideal facial profile with increased facial wrinkles. The entire face can benefit by correcting the overbite, and it can be done very quickly and not only help the patient look years younger but remove all of the old crowns and veneers with new matching high tech porcelain that is biologically compatible.
No Surgery Overbite Correction Alternative
After several attempts to have his overbite corrected he eventually discovered the VENLAY® Bite Restoration solution. Hear and see this patient talk about his treatment. 

Deep bite correction or treatment is generally needed when the upper teeth overlap the lower teeth and the lower jaw is pushed back towards the patient's ears. When the jaw is pushed back, it also closes too far, making the chin look small. The patient in these pictures has a small looking chin and a less than ideal facial profile with increased facial wrinkles.
It is common for patients to have faces that are short and round in appearance. This is a result of their malocclusion. Most of these patients have the aesthetic "grumpy look" even if they do not feel grumpy. Many patients with overbites also have TMJ problems which can also be reduced or eliminated with this treatment. The treatment is not only anti-aging but can actually reverse years of aging form the patients face with permanent facial support. Dr. Sam Muslin believes, "permanent facial support and creating the best jaw position for the patient is the secret to looking younger the rest of your life".
What Causes an Overbite?
Hereditary factors contribute to a deep bite because the teeth erupt randomly over a period of years. Very few people, even if they had braces, have the ideal bite for their face. Deep bites contribute to premature aging. The good news is that it can be completely reversed without grinding down healthy teeth and without jaw surgery.
Skeletal Overbite
Skeletal overbite is when the lower jaw is physically too small. When the upper jaw and lower jaw do not match properly a malocclusion is generally the result.
Dental Overbite
Dental overbite is when the patient has balanced jaw sizes but had the lower jaw closing too far and is pushed back towards the ears. It can be completely reversed in as little as one week with one of the most innovative high tech dental health care treatments available today. Bad chewing habits do not cause this problem. Thumb sucking can be a significant contributor. The thumb actually pushes the lower jaw back and the upper teeth forward. The typical thumb sucker has a narrow upper arch and narrow lower arch because of the thumb sucking. (Note that here is a difference between over jet and overbite correction.)
Typical Symptoms of an Overbite
Jaw pain, teeth grinding, and enamel wear contribute to the problem along with slurry speech, particularly among older patients. As the patient gets older the bite gets deeper which makes the malocclusion worse. Deep bites interfere with clear speech, change the structure of the face, mouth and smile. The shape of the face is short and round and the chin looks too small even when it is actually normal in size. The abnormal teeth alignment contributes to the malocclusion and the shape of the patients face.
At What Age Can a Patient have VENLAY® Overbite Correction?
Patients that are as young as 17 years of age and as old as 93 years of age have benefitted from this exclusive non-invasive dental treatment. Patients that wore braces for over five years, and still had malocclusions, were corrected in as little as two weeks without surgery. The non-invasive nature of the treatment, combined with the anti-aging benefits, has been a technological breakthrough.
Facial Profile and Anti-Aging Benefits of Overbite Correction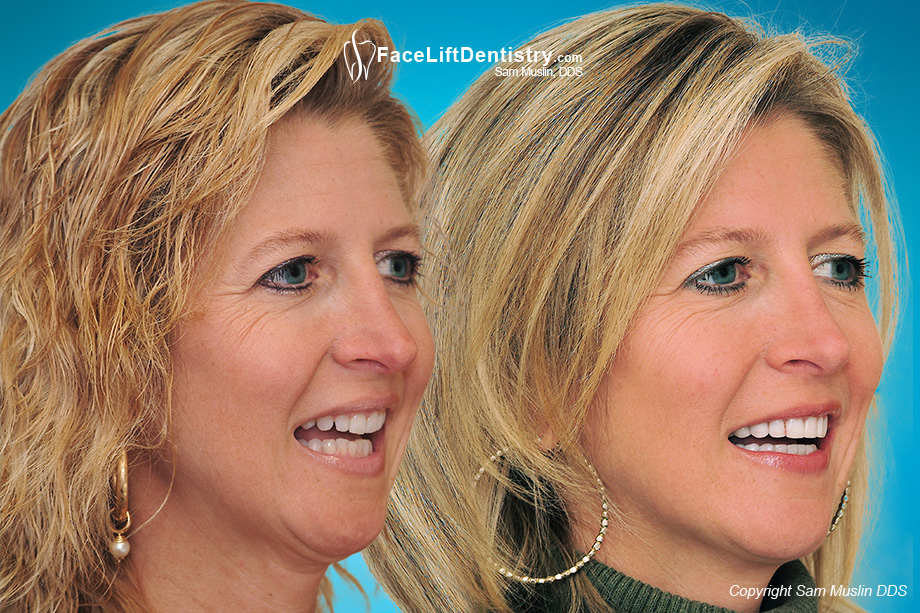 This patient had an overbite problem but did not want braces or surgery. She was treated with Dr. Sam Muslin's Face Lift Dentistry® method using VENLAY® Bite Restoration which build a now protective layer over the outside and the biting surface of the teeth. The patient's neck has fewer wrinkles. Her facial profile is enhanced and her chin looks more prominent because it has a more ideal position to match her facial structures.
When Should You Have Deep Overbite Correction?
Treatment should be started as early as possible to minimize the severity. People are living a lot longer today and the strain from a malocclusion decreases the quality of life and the health of the patient. Patient's with ideal bite positions, developed by Dr. Sam Muslin's exclusive Face Lift Dentistry®treatment, are sleeping better, digesting their food better, have increased self-esteem and have transformed their lives into a healthy and happy existence. The treatment has been successfully completed on patients as young as 17 years of age and as old as 93 years of age. Because it can be completed with much less tooth grinding, braces or surgery, more patients of all age groups can benefit.
Can you Get Braces to Fix an Overbite?
Yes, you can get braces or Invisalign® to fix an overbite, in some cases. Dr. Muslin provided braces for his younger and older patients for nearly 20 years. However, now he has a much more reliable method to fix an overbite. There is a possibility that braces (or Invisalign®) can fix an overbite, at least temporarily. By far too many people are being told they need both jaw surgery and braces. Unfortunately there are a large number of patients that were told they needed jaw surgery to correct the overbite after the braces were started. Then there are many patients that had overbite correction with braces that got worse during the treatment or it failed shortly after the braces were taken off. Braces are not the best method of correcting overbites in adults because of bite stability problems. Today, there is a much more highly successful and predictable method for overbite correction that has many advantages over braces.
Common Overbite Treatment Options
Retainers and Jaw Expanders - Primarily used when treating children.
Orthodontic Braces - Generally not necessary but with over 20 years of treating patients with braces, Dr. Sam Muslin understands the significant benefits of braces and will honestly advise you of your treatment choices.
Jaw Surgery - Jaw surgery is almost always combined with braces to correct a skeletal overbite but there are non-surgical alternatives that should be considered.
Treatment without Braces or Surgery - The most ideal treatment would be deep overbite correction without braces, surgery or grinding on your healthy teeth. The best treatment would be non-surgical and non-invasive. By building a new ultra-thin layer of porcelain over the biting surface and the outside surfaces of the teeth, the patient has straight white teeth in just a matter of a couple of weeks that protects their healthy tooth enamel.
Treatment with VENLAY® Bite Restoration - The advantage of deep bite malocclusion correction in a non-surgical treatment sequence is obvious.This exclusive treatment can reverse years of aging from the senior patients while replacing all of their old fillings, bridges and crowns with healthy biologically matching restorations that are built to idealize the bite and the shape of the patients face. He has successfully removed years from the aging process while improving their health of his patients. Because patients are living longer, improving the health of the patient through mechanical stress reduction improves their health and appearance for the rest of their lives.
How Long Does it Take To Fix an Overbite?
If you follow the old traditional route of orthodontic braces or Invisalign®, it could take anything from a few months to more than a year. With orthognathic jaw surgery, you will most likeley have to wear braces before and after your surgery.
For patients opting for the VENLAY® Overbite Correction, the treatment can be completed in as little as two weeks.. The best way to understand the possibilities is to come in for an appointment.
What to Expect After Your Overbite Correction
One of the most remarkable features of VENLAY® Overbite Correction is that you can see what to expect after your treatment as Dr. Muslin will show you during the diagnosis appointment. This website has more examples from real patients than any other website to date which clearly shows his before and after overbite correction photos that are untouched and unaltered for your evaluation.
Dr, Muslin treats patients from all over the United States, Canada and other parts of the world.
The results that he has been able to achieve in such a short period of time have, as his patients have said, "Transformed my life."
The secret to his care is that it is drug-free, no surgery is required, no healthy teeth need to be ground down and the patient's face has improved balance and proportion.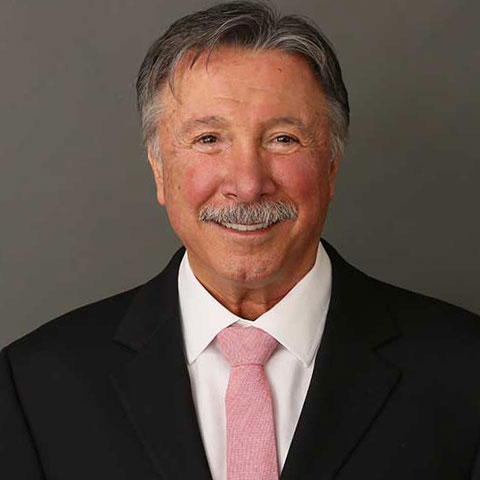 Testimonial: Overbite Correction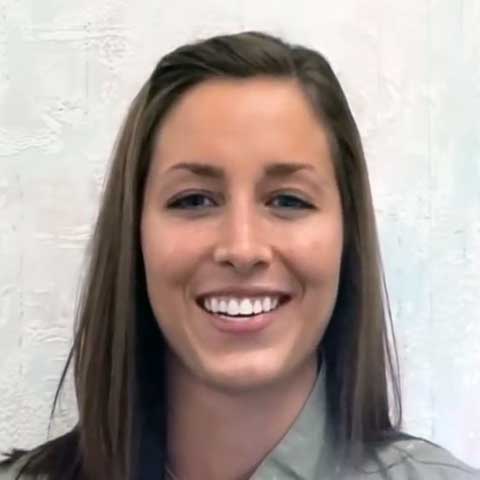 "I have no more headaches or jaw clicking. Treatment by Dr. Muslin has been a wonderful experience. I'll do it again in a heart-beat."
- Overbite Correction Patient from Tennessee
Testimonial: Overbite Correction and Chin Enhancement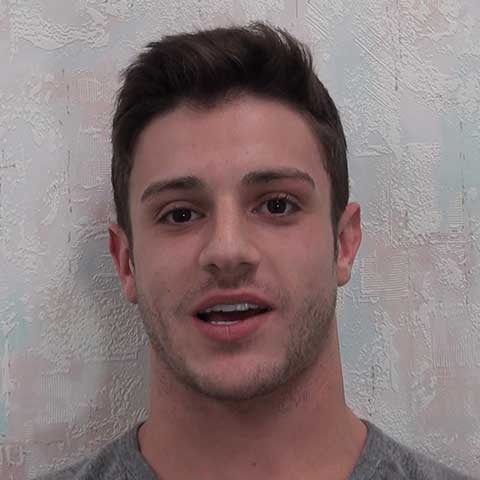 "One of the most amazing experiences I've had in my life. I could not be happier!"
- Overbite Correction Patient from New York
Testimonial: Overbite and Facial Profile Correction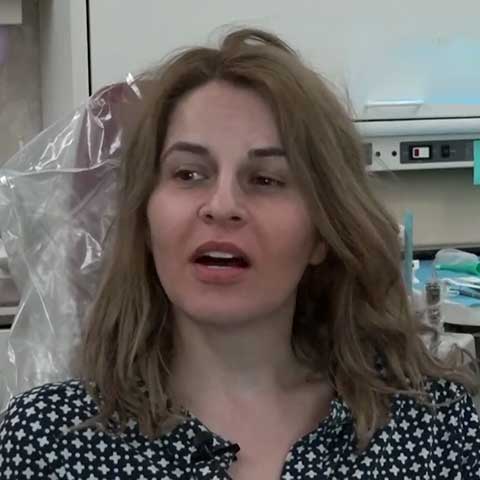 "I never imagined that my chronic neck pain would go away instantly!"
- Overbite Correction Patient from Northern California
Testimonial: Small Chin and Overbite Correction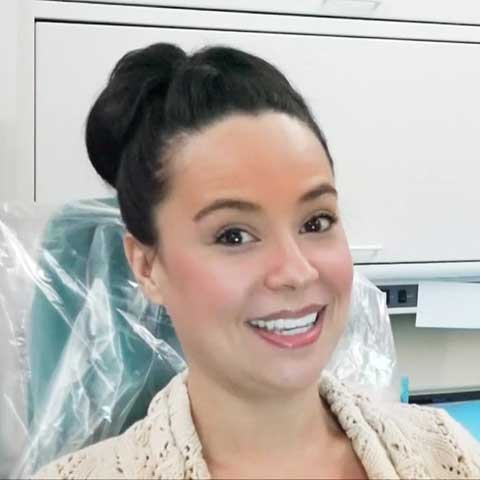 "I really like what I see. This is so me!"
- Overbite Correction Patient from Northern California
Testimonial: Jaw Alignment and Overbite Correction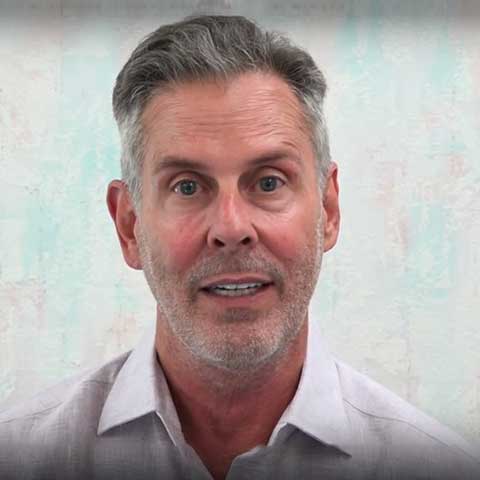 "Dr. Muslin is a unique individual with incredible skills. He has a presence about him and an openness and authenticity which is rare with professionals in today's world."
- Overbite Correction Patient from Tennessee