Facial Profile Improvements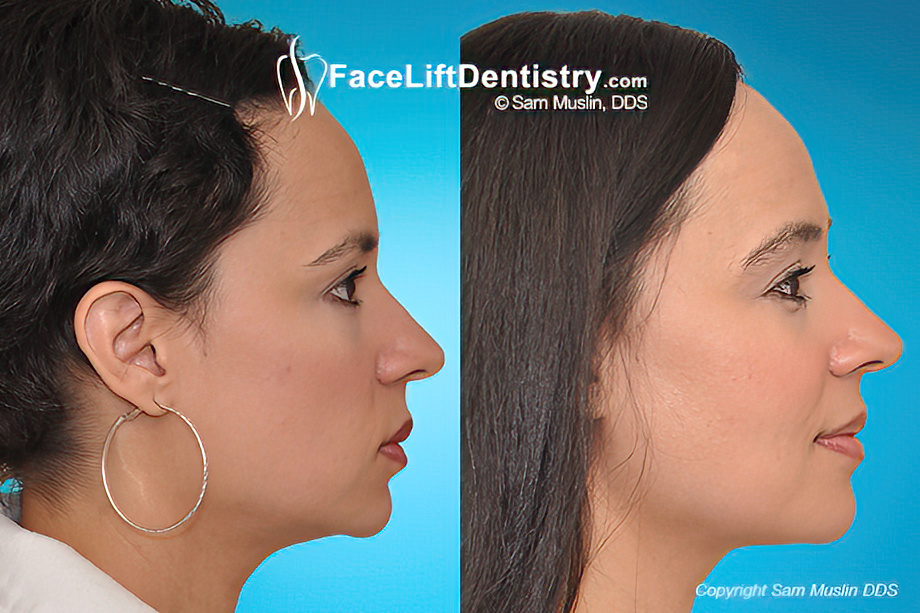 The Face Lift Dentistry® Profile Improvement
With VENLAY® restoration, overbites can be corrected, under bites can be corrected and the facial profile of the patient can be dramatically improved without grinding down healthy teeth. Dr. Muslin has made small looking chins, appear to be much larger and faces look years younger because the bite was corrected. This method makes this treatment predictable and safe.
Advanced Anti-Aging Dentistry - Improving Facial Proportions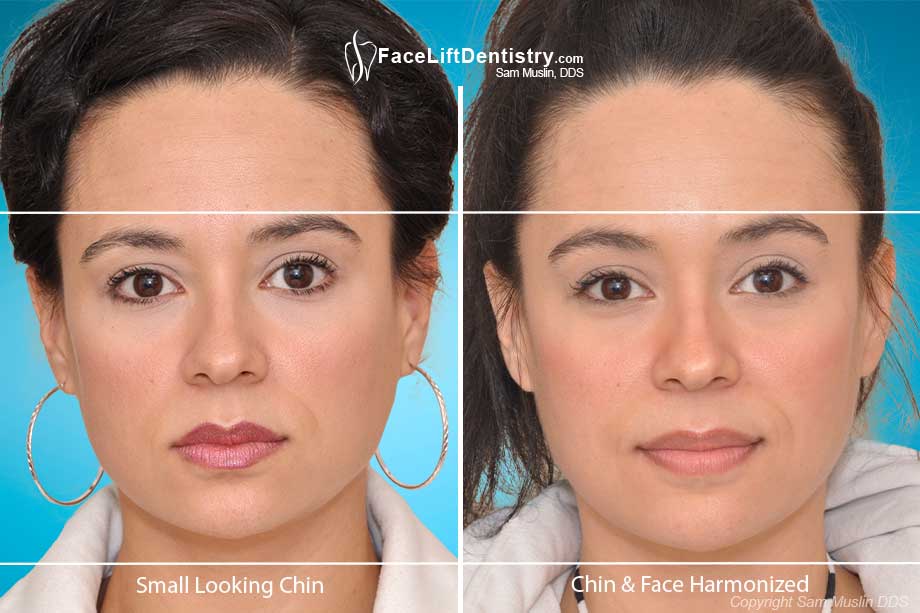 The Non-Surgical Face-Lift - The Secret to VENLAY® Restorations
The bonding method is the secret to this treatment because it requires the strongest type of bond for the VENALY® restoration. The Face Lift Dentistry® method utilizes this bonding system along with a imaging system that gives Dr. Muslin the advantage of seeing the position of the lower jaw in multiple positions. He can test the new jaw position before any dentistry is even started.
Testing the Jaw Position Before Treatment is Started
This testing method allows the dentist to treatment TMJ problems, correct bites and improve faces with a high level of predictability because it is tested before treatment begins. The patient can see what changes are possible to their faces on the very first visit. This is a non-surgical face-lift. When patients walk out of the office and can experience their new jaw position before treatment is initiated. Testing the position helps the patient and the dentist know how the patient feels and how they look.
Imaging Technology
It is vital for the dentist to be able to see what they are doing inside the patient's head right at the TMJ joint rather than guess. Most dentists guess when they are reconstructing a bite, and then grind down healthy teeth only to have problems both with grinding down the teeth and without being able to actually see what they are doing with the position of the TMJ. Dr. Muslin can see the bite positions of the patients jaw so he has the ability to see what he is doing, test what he is doing and then let the patient see what they are getting weeks later when the porcelain is made before it is bonded to the tooth. The patient is in control and really understands the cosmetic benefits and especially the health benefits to their treatment. This is the new age of Face Lift Dentistry®.
All photos in the website are untouched and unaltered.
Dr. Muslin deeply thanks all of his patients that have signed a release form to allow their faces to be shown on the web.