Reviewed by Dr. Sam Muslin | Last Updated on 08/25/2022
Porcelain caps and porcelain crowns refer to the same thing. They are obviously made of porcelain, but other materials can also be part of the crown. Today the technology is changing constantly. Your dentist needs to be aware of the best possible porcelain crowns for your set of needs. Let me explain:
Porcelain crowns are very good because they add strength to your tooth if there was a big cavity. You may benefit from crown if you have a big filling, a large amount of decay, or many years of tooth erosion, tooth abrasion or tooth wear. Crowns can last for many years. I have personally seen crowns that were 40 years old. You don't always have to have a full porcelain crown, you may be best served with a porcelain veneer, or porcelain overlay.
Advantages of Porcelain Crowns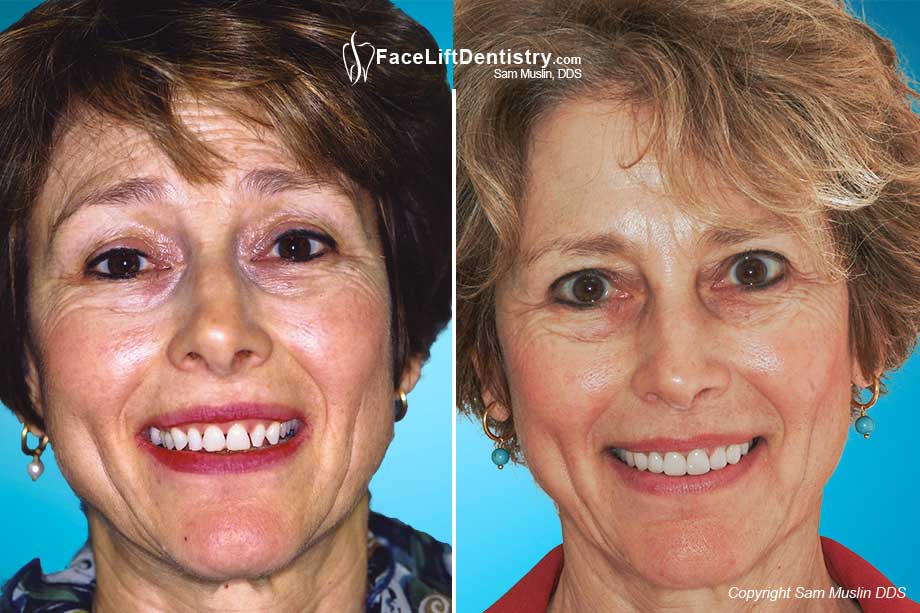 As part of a cosmetic dentistry treatment plan, crowns have the added advantage that they do not stain, can make your crooked teeth look straight in two weeks and add strength to your teeth.
Disadvantages of Porcelain Crowns
It's easy to pick the wrong dentist to do them for you! Appart from poor quality crowns and badly bonded crownds, crowns require the tooth to be ground down. Patients think porcelain crowns are bad because they can see black gumlines near the gum.
Black Gum Lines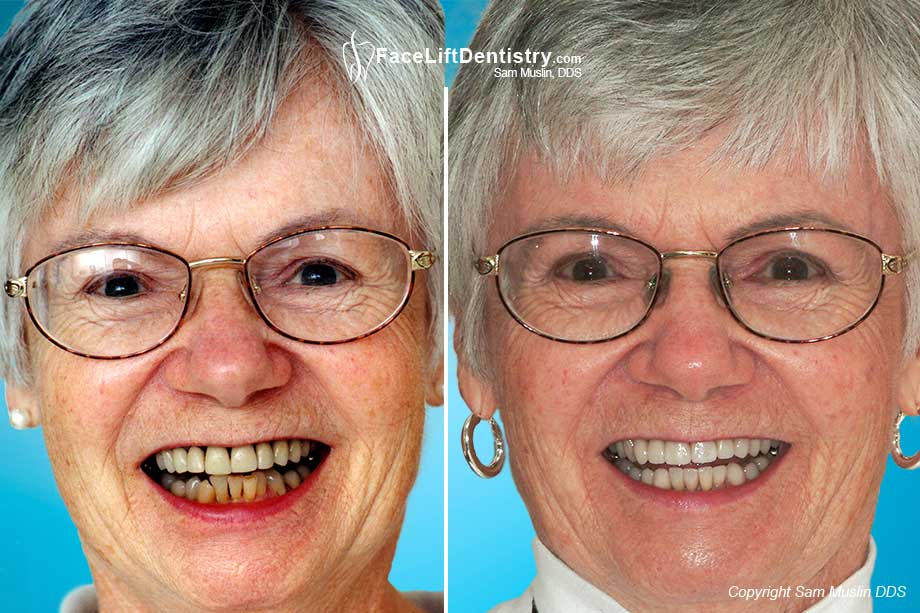 Solid Porcelain Crowns
Also called Porcelain Jacket Crowns, Procera Crowns, Empress Crowns, Wol Ceram Crowns, Lave Crowns, Cerec Crowns, Cerinate Crowns, Di Vinci Crowns, etc. Although they are very different in characteristics, strength, and cosmetics, they are all called porcelain crowns. Your dentist needs to know which one is right for you. (See Greg for "the Dental Face Lift®" with porcelain crowns).
What to Look For when Choosing Porcelain Crowns?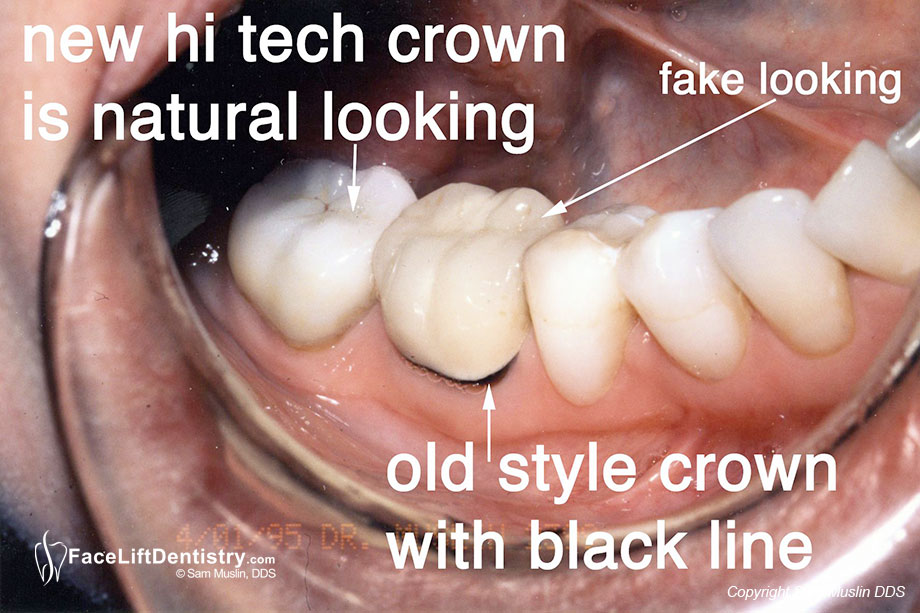 You want a dentist that is a Master of the Academy of General Dentistry and you want to see full face photos of the patient's that the dentist actually treated. (Some dentists buy photos to show examples.) You don't want a dentist just because he or she is in a picture next to a movie star.