Dental Bridges
Santa Monica • Beverly Hills • Los Angeles
Treating Patients in Los Angeles, CA from All Over the United States and the World
Reviewed by Dr. Sam Muslin | Last Updated on 08/25/2022
Porcelain Bridges or Gold Bridges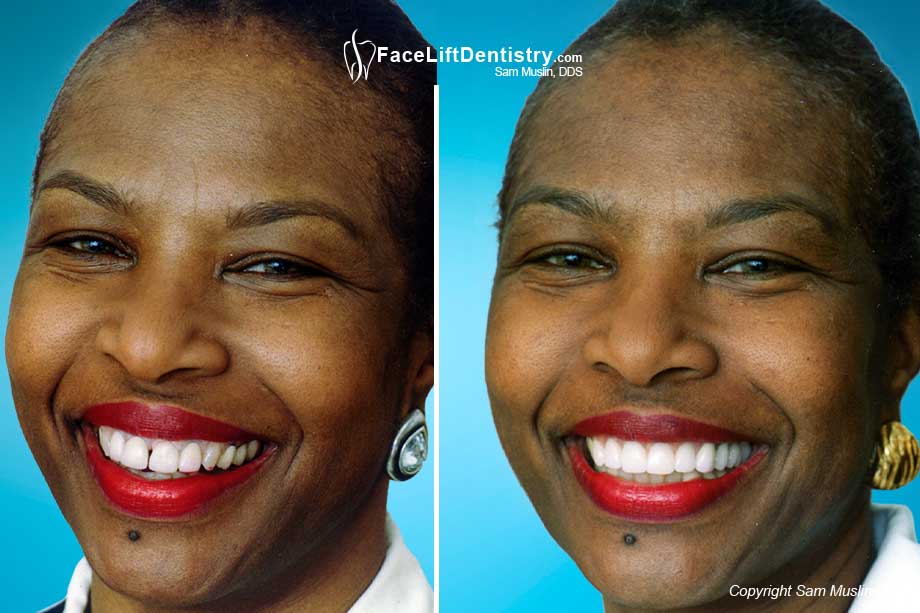 Purpose of Fixed Dental Bridges
To replace a missing tooth and stay in the mouth all of the time. (It is not removable by the patient.)
Benefits of Fixed Dental Bridges
The total procedure takes only two visits or less and is highly predictable.
Fixed Porcelain Dental Bridge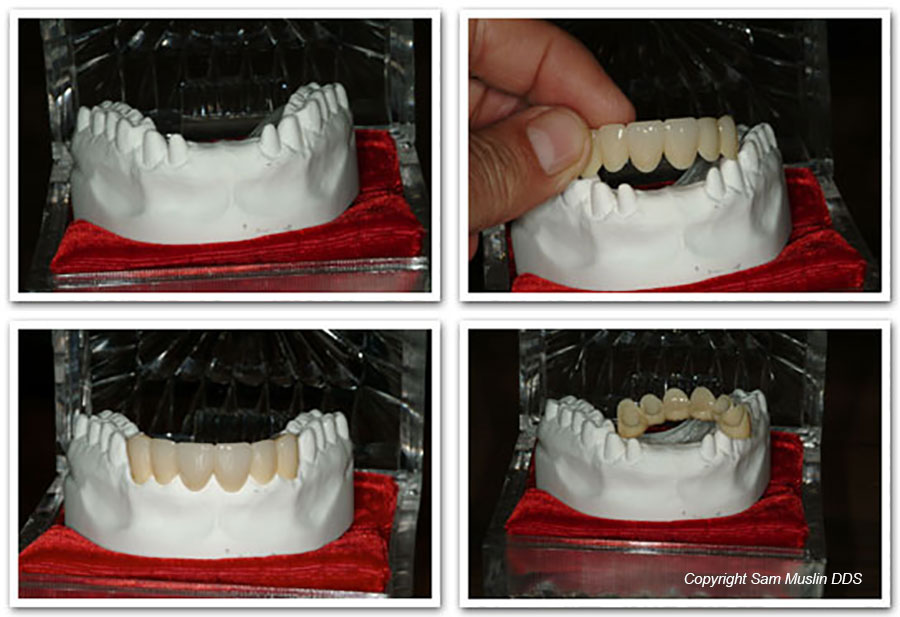 For replacing a missing tooth. If you have the jaw bone and don't mind having a surgical hole drilled in it then implants would be my first choice. If you do not have the bone and don't mind having the neighboring teeth ground down, then dental bridges may be my best choice. This decision is very particular for each person. There is no way you can make this decision from a website. You need to discuss the options with your dentist.
Choosing a dentist that can deliver the best possible cosmetic dentistry is more important than choosing between a dental implant or a fixed bridge. Dr. Sam Muslin has been serving patients in the Santa Monica / Los Angeles / Beverly Hills areas for more than 30 years.
Dental Implants or Fixed Bridge?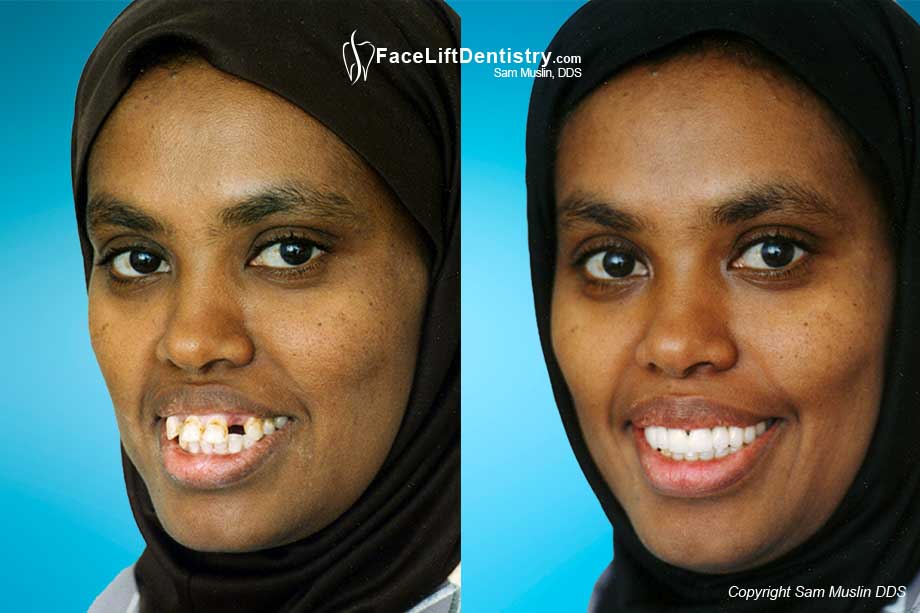 Dental Bridges
Highly predictable, as no surgery is necessary. Fixed bridges are very cosmetic, as most of the time you cannot tell that a tooth is missing. With today's bonding technology, a fixed bridge could last for 30 years or more. (Some will not last that long.)
As a Master of the Academy of General Dentistry he is actively researching and seeking the best leading edge cosmetic treatments for his patients. He is the registered trademark holder for his anti-aging dentistry treatment, the Dental Face Lift®.
Face Lift Dentistry® Is The Future of Bite Correction
Face Lift Dentistry® not only optimizes your smile, but it also optimizes your entire face! Call today and get ready to change your life. Face Lift Dentistry® results are Safer, More Reliable, Testable, and Far More Predictable Healthcare with enormous Cosmetic Impact.
Contact Us
Call Us: (310) 829-6796
Face Lift Dentistry® cost ranges between $32,000 to $40,000 for upper or for lower teeth, and $65,000 to $80,000 for all upper and lower teeth, plus any dentistry you may need, such as fillings, root canals, gum treatment, dental implants, etc.