What Can Go Wrong With Veneers?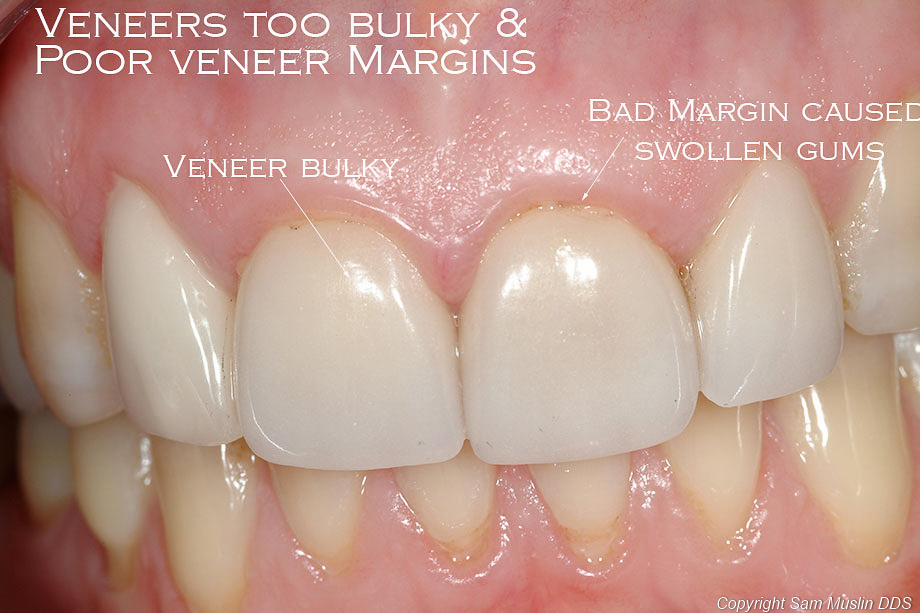 There are many available courses for cosmetic dentists sponsored by manufacturers that sell their products rather than giving an unbiased option, leading to unhappy patients. The dentist may be giving their best effort but cannot separate the manufacturer's hype from the facts. The dentist becomes a victim of the continuing education, and the patient ends up with bad porcelain veneers.
In the following pictures, you will see examples of bad veneers. The veneers are too bulky and poorly crafted, resulting in swollen gums.
Examples of Bad Veneers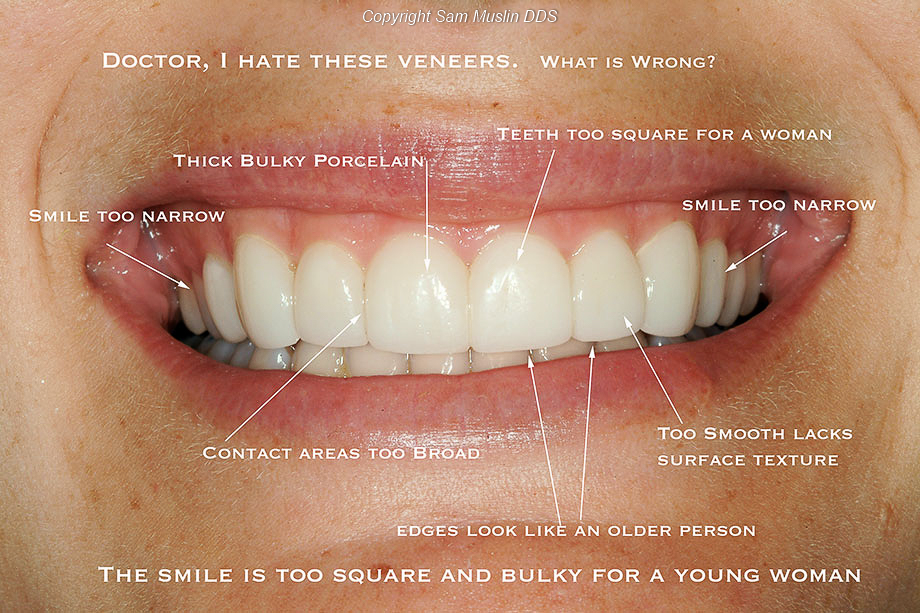 Some patients cannot identify why their veneers look bad. They don't understand why they hate it until after they have seen an experienced dentist. The porcelain makes their teeth look too square or bulky. Or perhaps their teeth are now too long, and the patient can't speak clearly or has developed bite problems. No matter which problem occurs, the skill of the dentist is the number one issue. It is not whether the dentist uses Lumineers®, or Empress®, or Porcera®, or Cerinate®, or any other manufacturer.
One unhappy porcelain veneers patient went to three additional dentists after getting ten porcelain veneers placed, and not one of these dentists knew the answer. The dentists were not skilled enough to see the problem. Eventually, the patient found the right dentist and had all veneers replaced.
Fake-Looking Veneers