Executive and VIP Dentistry
Beyond Veneers and Cosmetic Dentistry - No Drilling, No Surgery 
Santa Monica • Beverly Hills • Los Angeles
Many busy business executives may have let their dental health lapse while they were busy moving to the top of their fields. We all want to appear healthy, alert and professional, and there is no better way to get the kind of results your profession demands than by getting a great deal of treatment in one day.
Treatment Options for the Busy Executives or VIP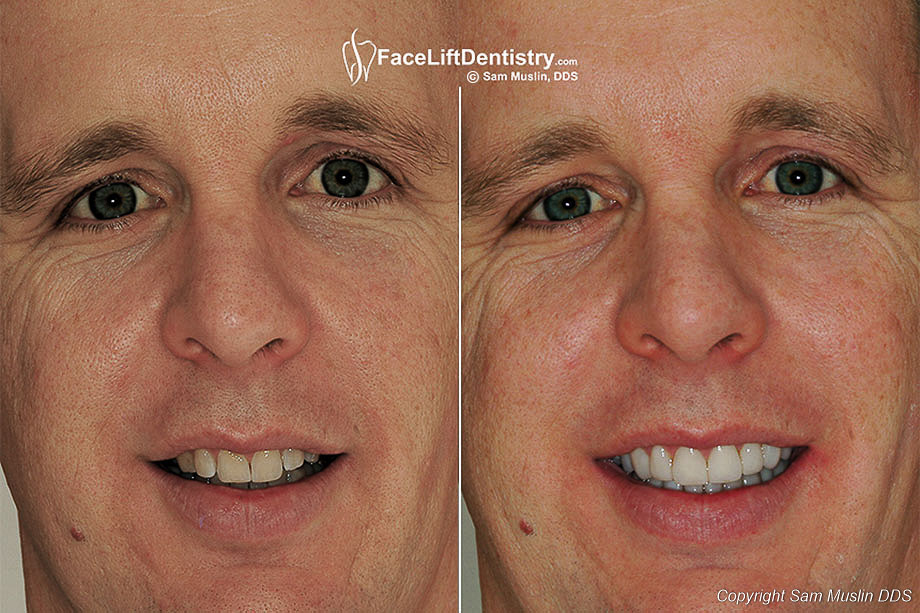 Advanced dentistry for the busy executive or VIP with treatment plans to match your schedule
The recovery for most of these procedures is quick, as most are on the phone as soon as they can talk that evening and are back to work the next day. Some continue their travels with temporary teeth and return for the final restorations in a couple of weeks. Some want their care done in just a day or two, so special arrangements are made by Dr. Sam Muslin's dental ceramist to deliver your work quickly.
The ability to deliver this level of care requires the dentist to be skilled in all fields of dentistry. The ability to handle a root canal treatment during the visit is essential. The knowledge and technical know how to place implants is also a plus. The busy executive can have a healthy dentition, a comfortable bite, and the ultimate in cosmetic care in just a couple of visits per arch.
Sedation is also possible. The patient is given oral medication and is monitored during his or her. He or she can relax while getting something done that has value for the rest of his or her life.
Make an appointment for cosmetic dentistry while you are in the Santa Monica, CA area to find out what executive dentistry plan Dr. Muslin can offer you. Dr. Sam Muslin can change your life.