New research published at psychologytoday.com reveals that the simple act of smiling has numerous benefits for you, and for those around you.
The Problem with Smile Dentistry
The perfect smile does not mean you will look younger because smile dentistry has very limited benefits.  The most perfect smile won't help when you are not smiling. Various research shows that adults smile only 7 to 20 times per day – but your facial features show 100% of the time.
Patients with great smiles often experience premature aging in their 30's, have the grumpy old person faces in their 60's, have a bad bite with headaches, an aging facial profile and an overbite with a small looking chin, TMJ problems, an under bite with a large looking chin and have wrinkles in their faces that should never have formed.  Smile dentistry and porcelain veneers are nearly worthless in helping a person look younger and smiles don't improve your health.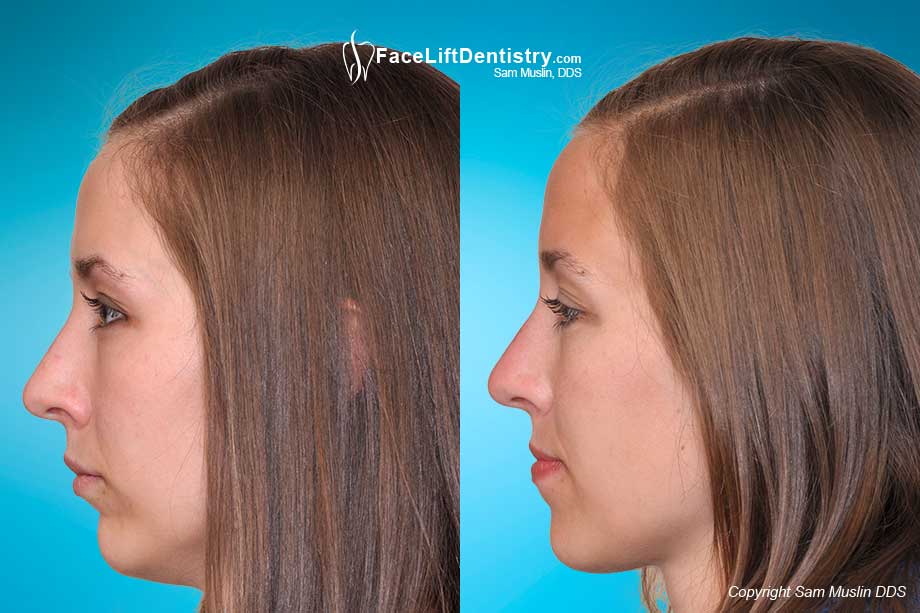 Why Bite Correction is so Important
Looking younger and getting a perfect smile depends on the quality of your bite.  Most of us do not have the ideal bite for our faces but now we can get the best shape to our faces and look and feel years younger with a non-surgical, non-invasive, pain free bite correction method.  This treatment gives the patient a permanent solution to facial support and looking years younger than your age.  With time our bite wears down and our faces slowly collapse and this process accelerates depending on how much our bite is mismatched to our faces.  Malocclusion is a problem for the aging face and this method corrects bites and improves faces without grinding down healthy teeth.  The secret to looking younger is feeling younger with a bite that is custom built to your own facial features and bone structure.  Very few of us have it.
Non-Surgical Mouth Reconstruction and Facelift Dentistry, Santa Monica, CA