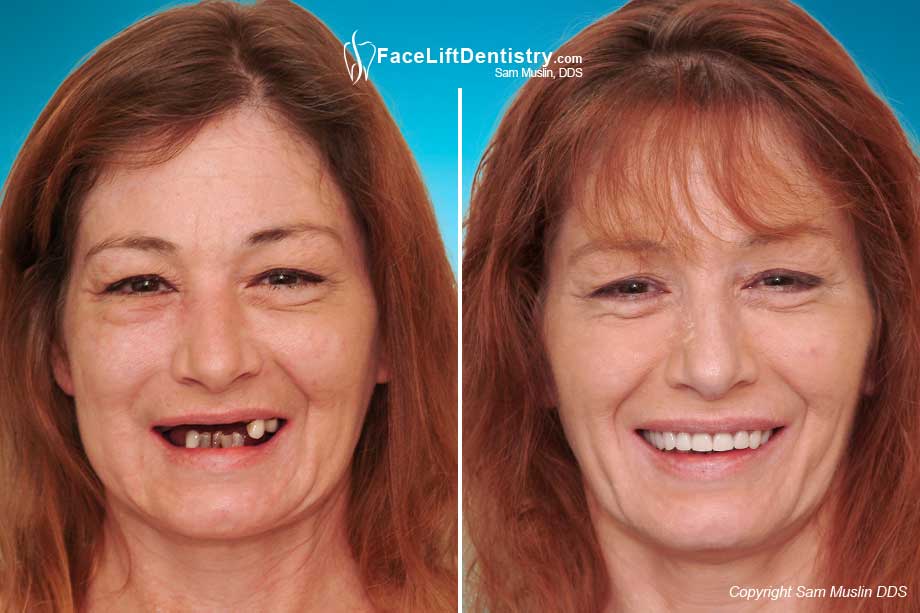 The extensive before and after photos on Faceliftdentistry.com is the ultimate dental testimonials.
These patients have allowed their faces to be clearly displayed with some very ugly teeth in order to help you choose Dr. Sam Muslin as your full mouth reconstruction dentist no matter where you live.
He treats patients from all over the world and the treatment is highly successful. These patients have traveled extensively to get this level of care and have graciously given this dentist written permission to show the results of their care. These are the best testimonials that a dentist could ever share with the public. Dr. Muslin his humbled by the consideration of these patients and sincerely thanks them for their consideration.
Non-Surgical Mouth Reconstruction and Facelift Dentistry, Santa Monica, CA