Botox jabs in the jaw are big business: the paralyzing effect is widely used to prevent tooth grinding, and by cosmetic doctors to slim the lower face.
Read the full article about Botox and Bone Loss at: www.dailymail.co.uk
Hiding the Real Problem Behind Lipstick and Botox®
Botox® is just a cover-up for the real problem of a bad bite. There are side effects to almost every drug, and losing bone is particularly troublesome for patients that are taking Botox®. It has been my experience that a non-invasive solution to correct the mechanics of the jaw to solve clenching and grinding has much less risk and far greater benefits. The cause of clenching and grinding for many patients is a bad bite whereby the bite and the jaws are misaligned. The mechanical solution is non-invasive VENLAY® restorations that do not require grinding down healthy teeth. The method for locating the ideal bite position that harmonizes with the jaw position is known as Face Lift Dentistry®.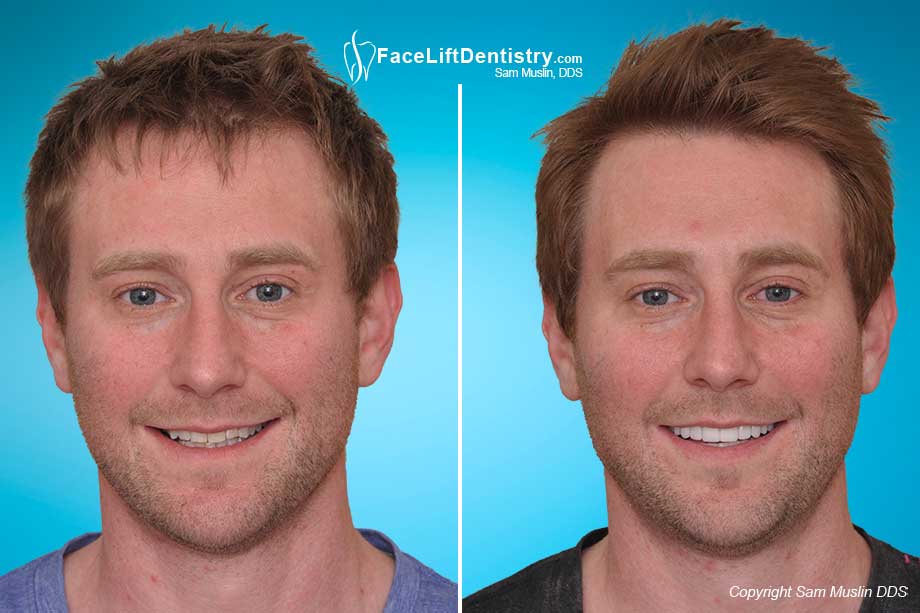 Optimizing the mechanical movement of a patient's bite is the most non-invasive, risk-free, pain-free method available today. Additionally, the cosmetic benefits of having a well-proportioned shape to your face and improved profile along with natural looking white teeth are big advantages over Botox®. If you want to look younger and feel younger without grinding down your healthy teeth, and without Botox® for the rest of your life, the Face Lift Dentistry® method safely transforms lives.
Non-Surgical Mouth Reconstruction and Facelift Dentistry, Santa Monica, CA